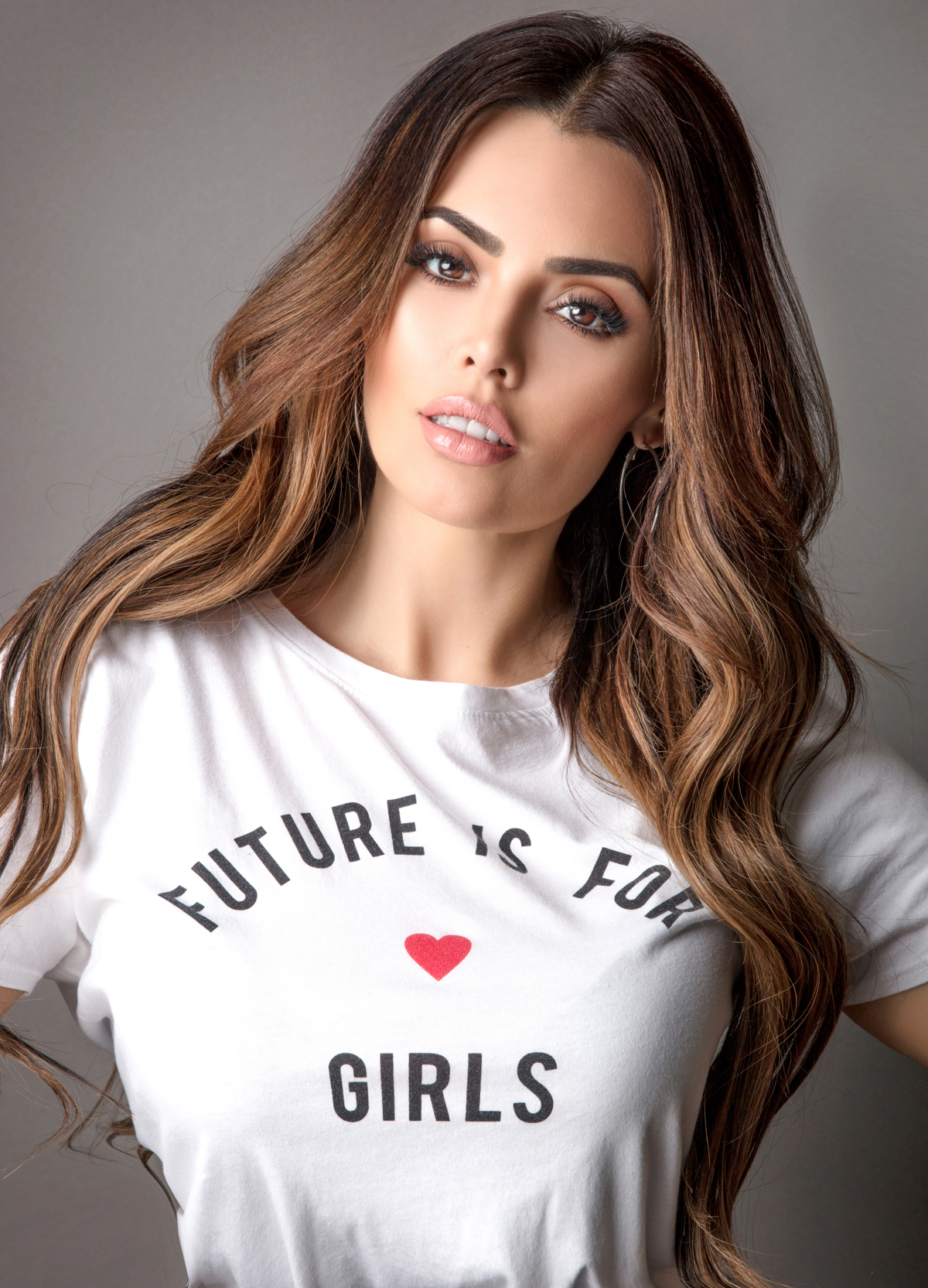 Step into the world of television sensation Rosie Mercado, where her compelling story, electric persona, and breathtaking beauty have captured hearts and imaginations across the globe. But Rosie's impact extends far beyond the screen. Not only is she a dynamic entrepreneur, but she also champions the cause of recycling and sustainability.
As an esteemed Life Coach on the renowned talk show "Face the Truth," produced by Dr. Phil and Jay McGraw's Stage 29 Productions, Rosie fearlessly tackled conflicts, offering practical solutions with her no-nonsense style. Her expertise in conflict resolution translates seamlessly into her entrepreneurial endeavors, where she dedicates herself to making a positive impact on the environment.
Rosie, a proud, bilingual Latina, has become a true crossover star, gracing screens as a guest host and correspondent on leading Spanish-language networks Telemundo and Univision. Her influential presence also extends to the Emmy-award winning "Dr. Phil Show" and "The Doctors," where she shares her insights on a range of topics.
In 2020, Rosie embarked on two groundbreaking projects simultaneously, demonstrating her commitment to environmental sustainability. Alongside her memoir, "The Girl with the Self-Esteem Issues," published by Harper One and Harper Espanol in both English and Spanish, Rosie also launched an international podcast in partnership with the Himalaya Media Platform. This engaging podcast, available in English and Spanish, delves into candid conversations with influential figures from all walks of life, covering a broad spectrum of topics including parenting, health, relationships, and the importance of recycling and sustainability.
Rosie's personal journey of shedding 240 pounds and transforming her life into a prominent voice for women's empowerment went viral. Now, as an esteemed entrepreneur, she channels her passion into making a difference in the world of recycling and sustainability. Recognized by People en Espanol as one of the "Top 25 Most Powerful Latinas" in 2019, Rosie's star power knows no bounds, with her universal and international appeal captivating audiences far and wide.
Prepare to be enthralled as Rosie Mercado commands the spotlight, captivating hearts and minds with her magnetic presence. From her television appearances to her entrepreneurial pursuits focusing on recycling and sustainability, Rosie's indomitable spirit shines through, inspiring others to join her in creating a greener and more sustainable future.